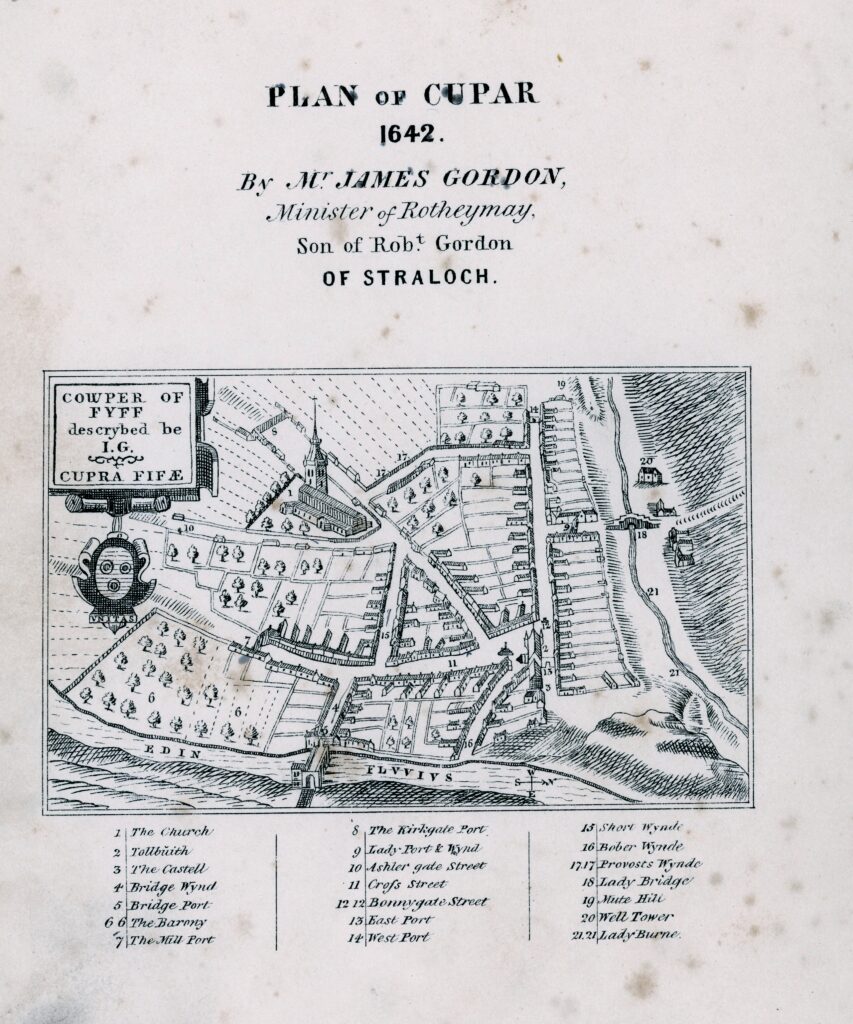 Our collections include original maps and plans of Cupar and the surrounding area.
Those listed below may be consulted and viewed within the Museum and Heritage Centre.
– Plan of the Town of Cupar, 1829, by John Wood.
– The Great Reform Act, 1832 plan of Cupar with accompanying report.
– The Heritors Plan of the United Parishes of Cupar and St Michael's for allocation of the minister's stipend, 1832, John Givan.
– Ordnance Survey, 1893-94 Large Scale Town Plans.
– Street Plans of the town are also contained within a range of local guide-books and advertising material, mainly 20th Century.
We also recommend the Maps for Scottish Local History provided by the National Library of Scotland, www.maps.nls.uk as a means of exploring detailed information about the area through time, with locations of buildings, gardens, industry, road and rail, and agricultural land.
The National Library resources include County Maps, Estate Plans, Town Plans and Large-Scale Ordnance Survey Maps.